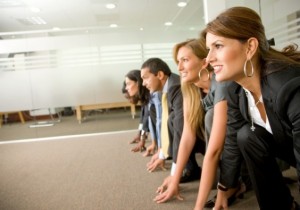 Do you want to "energize" your office? Get the most out of your employees? Boost morale, build camaraderie, and keep employees, happy, fit, and productive? Then let Bellabody shape up your office with our corporate fitness boot camp programs! 8 Week Bootcamp programmes, or one off Bootcamps available.
Why not bring a weekly Fitness class to your job site? Bellabody boot camp trainers will come to your facility/job site on a weekly basis on a set day and time. Each class will have anywhere from 10-40 participants. You may choose to have your boot camp class right before work starts-Early Bird or right after work.
Classes Include: Strength Training, Cardio, Core Training, Circuit Training, Partner Workouts, Tabata Style Training, HITT Training, and much much more.
Perhaps there is an up coming fitness or charity event you want to enter as a work place? The Bellabody trainers can help create a relevant programme, they will come to your work place, talk about nutrition and provide a food plan, exercise plan, nutrition tips, training tips and ideas. From there, they will be back weekly for an 8 week course of circuit style bootcamp classes. These are suitable for all fitness levels and can be adapted to suit each and every fitness level.
COST
8 Week Bootcamp
10 - 12 people: $80 each ($10.00 p.w, travel costs apply)
13 - 20 people: $72 each ($9.00 p.w, travel costs apply)
21 - 30 people: $68 each ($8.50 p.w, travel costs apply)
31 - 40 people: $64 each (8.00 p.w, travel costs included)
One off Bootcamp
Round the workers up for a fun one hour fitness session (can include nutrition and a home programme upon request)
3 - 19 people: $150.00
19-40 people: $200.00
Travel Cost
- 50 cents is charged per km traveled there and back from Bellabody Fitness - Woodend
There is no travel charge if 25 -40 people are signed up.
So round your work place up and leave the rest with us.
For more info or to get started email Kelly at Bellabody - bellabody.chch@gmail.com or call 03 3549428.
(Pictured below - Connetics Christchurch participating in weekly corporate Bootcamp 2015)