Welcome to the 30 day Keto Reset
Keto Reset is the Ultimate Healthy Keto Meal Plan for Incredible Weight Loss Results!
We are proud to have introduced this new programme in 2019 after seeing amazing results in the Gym with every single one of our clients who have given our 10 Day Keto Challenge a go, and or have started using Keto Switch, so we reached back out to behavioural nutritionist Sara Evans and her amazing weight loss mentor Elora Harre to share this programme with you!
What will you get?
Easy to find, simple ingredients and easy recipes that keep both health and weight loss in mind

No need to count macros if you follow the meal plan

It's all laid out for you! You'll get a 30 Day Meal Plan, Shopping Lists, Comprehensive Info Pack & Guide to Keto Reset and a Recipe Book

If you have questions - we're here to help!

Not only does this programme help you lose weight, but it also focuses on health! The program isn't all meat and cheese - we LOVE vegetables!

Great for beginners! All the information is spelled out, making it suitable for newcomers to keto. Scroll on below for more details
Who is Keto Reset for?
The 30 day keto program is designed for almost everyone!
There is a heavy focus on increasing your fat intake and significantly reducing your carbohydrate intake. Because of the level of intensity, this program does not suit everyone – it is not suitable for women who are pregnant or breast feeding.
The Keto Reset is an immediate access program, so you can start at your own pace. People who want support to:
• Lose weight
• Reduce inflammation
• Improve mental clarity
• Manage PCOS symptoms
• Manage blood sugar levels
• Reduce chronic pain and autoimmune disease symptoms
• Reverse chronic diseases like type 2 diabetes and non-alcoholic fatty liver disease
• Sleep better
• Improve their overall sense of well being and energy
• And many many more!
The 30 day Keto Reset program aims to help people into a state of nutritional ketosis.
Ketosis is when the body has the ability to burn fat as fuel and the liver naturally creates fats called ketones. Ketones can burn fat more efficiently than carbohydrates can.
In a state of Ketosis you become a fat burner rather than a sugar burner. People who do the Keto Reset say that their overall health and feelings of wellness improves.
Ketogenic nutrition can help people with weight loss, blood sugar balance, healthy brain and digestive function, reduce inflammation and improve a person's sleep and energy levels.
It doesn't matter where in the world you live! The Keto Reset is based online. You will receive all the information you need without having to leave your house.
*Please note: this challenge is not suitable for breastfeeding or expectant mothers, however we do have other options to suit you so just have a chat with us.
What will I be eating?
Keto Reset has a focus on reducing inflammation. This means the meal plans are designed with whole, real foods in mind. A lot of ketogenic diets consume protein and dairy in excess with minimal vegetable consumption. Our focus is to eat a variety of both animal and plant fats, and maximise carbohydrate intake with low carb vegetables.
Your program will include: meat, poultry, fish, nuts, seeds, vegetables, olive oil, coconut products and more!
All of your macronutrients are specifically balanced for the day, however swapping protein sources if you aren't a fan (such as fish in favour of chicken) is easily done too.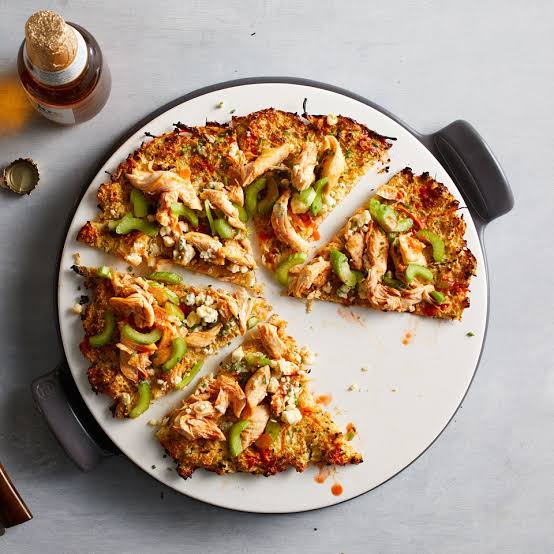 When purchasing this program, you will receive:
30 Day Keto Reset Meal Plan
Keto Reset Recipe Book
Meal Plan Shopping Lists
Comprehensive Information Pack + Guide to Keto Reset
Email Support throughout your programme
Macronutrient totals are not individualised, however our totals are calculated on the average adult's requirements for health and weight loss requirements.
Doctor approved programme
Keto Reset is a Doctor Approved Program! Extremely sought after integrative health GP, Doctor Victoria Flight has given us her seal of approval. Check out what she has to say on Keto Reset below!
I first got to know about Keto Reset two years ago. When I met Sara, I was impressed by her depth of knowledge on nutrition and exercise, and her ability to turn this into practical advice.
Over the past years we have had many talks about aspects of nutrition and I strongly support Sara's health philosophies. By way of a background, I am a GP with a special interest in nutrition. I hold a Fellowship in nutrition (FACNEM), which is a medical specialist qualification.
Over the past 20 years I have been involved with, or researched, pretty much every type of diet or nutritional advice out there. It has been confusing for me to make sense of the endless information on nutrition, so I understand it is so difficult for people to know what advice to believe when it comes to food.
In the past 10 years there has been a significant shift in the international consensus on what is a healthy diet. This has come about through several massive research studies being completed and analysed. What has become clear from the collation of all research to date is:
Fat is not the enemy we thought it was over the past 25 years

Saturated fat is not causally linked to heart disease or cancer

The only dietary macronutrients that have been proven without a doubt to be deleterious to human health are

sugar

and

trans-fats
At the end of the day, no matter how much humans try to make better foods and advertising bombards us with nutrition claims, it is very clear that the best foods for us are those foods our cells evolved to eat. In other words, 'old fashioned' or REAL food from the soil, sky or sea.
Finally, listen to your body! If you change your diet and feel better, lose excess weight or have positive changes in you blood work, then something good is happening!
Dr Victoria Flight
MBChB, FRNZCGP, FACNEM
Dr. Flight is a medical doctor with a long-term interest in nutrition. She has been involved with the study and research of nutrition for 15 years and has taught at the Canterbury College of Natural Medicine for 10 years. Victoria has a special interest in fats, carbohydrates and human health and is currently completing a fellowship in nutritional medicine through the Australasian College of Nutrition and Environmental Medicine (ACNEM).
Take action and let's improve your health today!
Purchase Keto Reset now for just $59
Email us at bellabody.chch@gmail.com to get started.