At Bella Body we can assure you will get instant results with our break through teeth whitening procedure that works at the speed of light. We use high quality dental grade products that are FDA - registered and meet the current NZ Teeth Whitening standards. Peroxide and Non Peroxide available. EU non peroxide teeth whitening is the safest whitening product in the world. Many dentists and non - dentists are now using this product as it gives impressive results. For a non peroxide product, we absolutely love it!!
COST
Peroxide and Non-Peroxide Treatments
20 minute consultation and treatment - $149
45 minute consultation and treatment - $239
60 minute consultation and treatment - $299
45 minute follow up treatments are $119 within 6 months or $149 within a year of your first treatment
(if your teeth are heavily stained you will notice a good difference from one treatment although for maximum results 2-3 treatments are recommended)
Gift vouchers, Wedding Partys, Group Bookings and Bride and Groom packages available.
Owner and Teeth Whitening Technician Kelly, has tried and tested several different whitening products after completing her training in the UK in 2007 and becoming an internationally recognized qualified Teeth Whitening Technician , she whitened hundreds of smiles in Europe and in the United States of America before returning to New Zealand to manage a Teeth Whitening company in Christchurch. Now owning her own thriving teeth whitening practice which was established in 2010 she has 2 other technicians on board who are also certified in Cosmetic Teeth Whitening and Beauty Therapy. "I have full confidence in the product we use, we follow all guidelines for NZ Cosmetic Teeth Whitening and after trialing so many different kinds of whitening formulas this whitening formula is truly the best out there, no sensitivity, no gum damage, and results are not only awesome but 100% guaranteed!" Kelly offers the EU non - peroxide whitening which is great for people with more sensitive teeth.
One of the first things that people notice when they meet someone is the look of their smile. Create a positive attitude for yourself and improve your appearance while achieving a more youthful look with your new radiant smile.
This is not a medical procedure and is a safe product. When observing good dental hygiene, results will last atleast 2 years.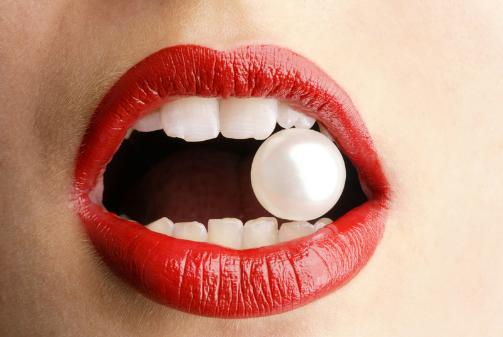 COMFORT
The procedure itself is simple. The spectrum blue LED light is positioned so that it focuses its energy directly onto the teeth which are covered in the whitening gel. The light activates the gel achieving faster results. All you have to do is SIT BACK and RELAX.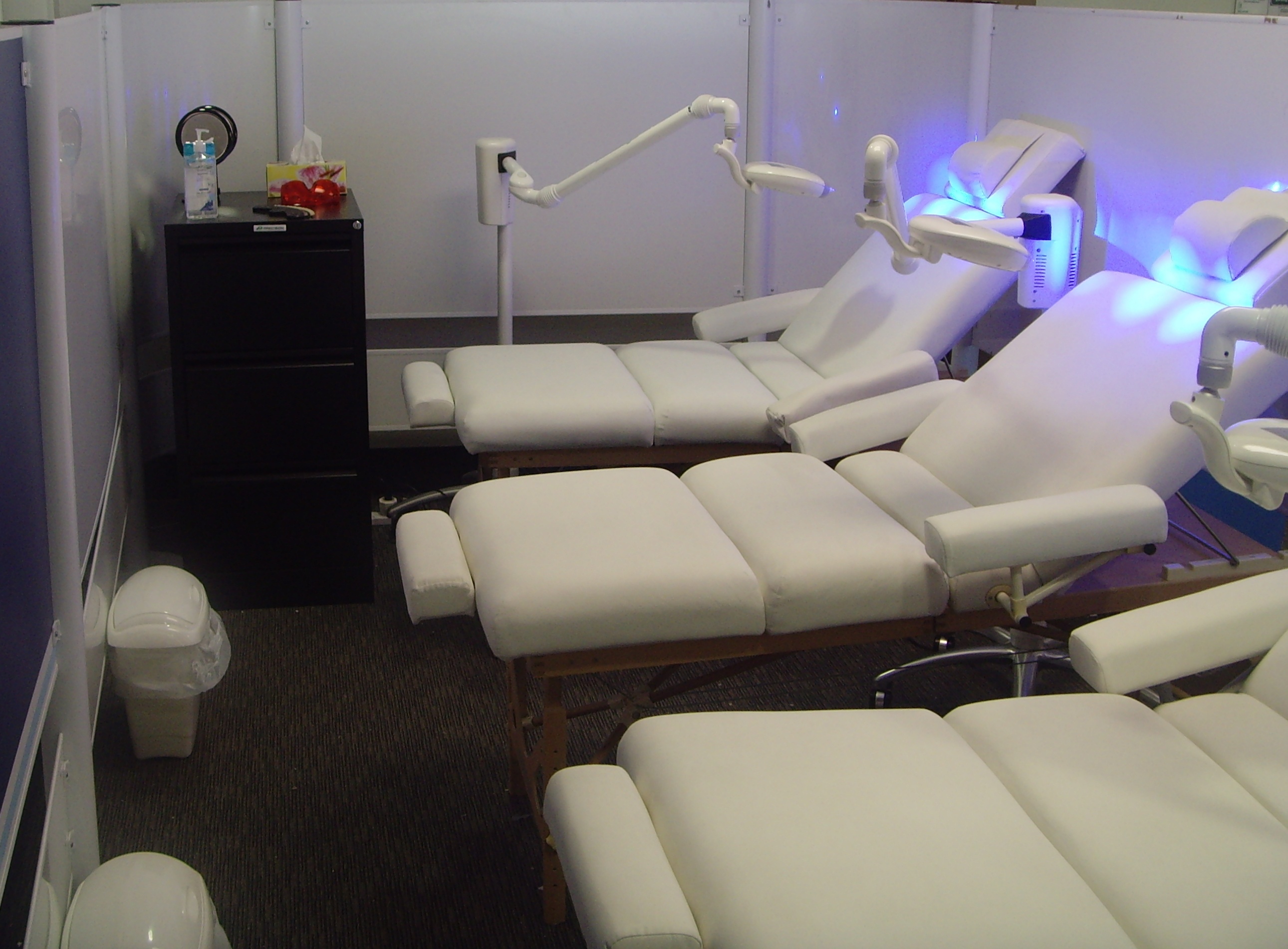 CONVENIENCE
The process takes ONLY 20 - 60 MINUTES and is more effective than any other teeth whitening system currently available. It uses a combination of pulsed light, a whitening formula and a whitening accelerator to quickly and safely whiten your teeth.
BRI
A typical treatment will brighten your teeth up to twelve shades. People with heavily discolored teeth will notice a remarkable difference. Those lucky enough to have white teeth can achieve an even whiter smile with the treatment. The procedure will not harm dental work, but will remove stains and make crowns and veneers less noticeable.
Bellabody use Hydrogen Peroxide which has proved to give better results than Carbamide Peroxide. For clients with sensitive teeth the Non - Peroxide available is the better option.
The process is SAFE, EFFECTIVE AND PAINLESS.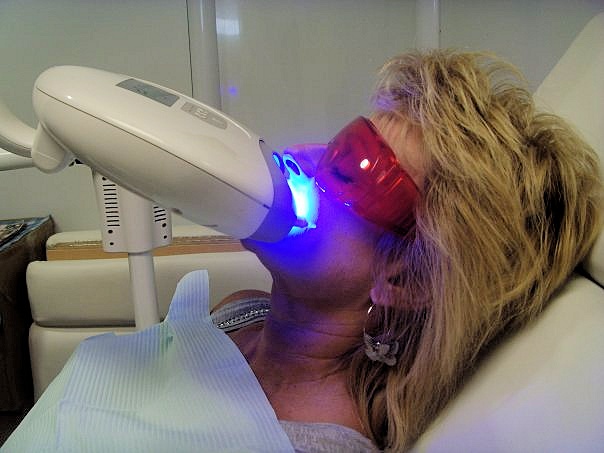 For the first 24 hours after your treatment we recommend avoiding coffee, dark coloured soft drinks, red wines, berries etc. Remember if it stains a white T-shirt it will stain your teeth.

You will be given a 'white diet' which is to be consumed for 24 - 48 hours after your treatmentPEN ANDFTER CARE
AFTER CARE / AT HOME WHITENING
Bellabody Natural Teeth Whitener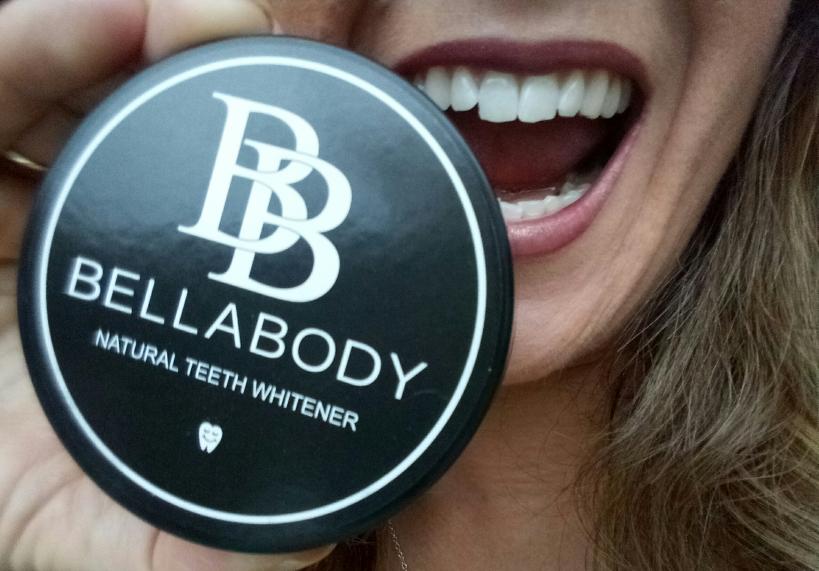 Bellabody Natural Teeth Whitener is made from Organic Activated Coconut Shell Charcoal. Activated charcoal is not the stuff you have on your BBQ, Activated charcoal is charcoal that has been 'activated' to increase it's absorptive properties, and in addition to naturally absorbing chemicals and toxins from the body.
Activated charcoal removes plaque and toxins that cause bad breath, and teeth stains through the process called absorption where these unwanted elements adhere to the porous surface of the charcoal.
Simply brush with this once or twice a day for whiter teeth naturally.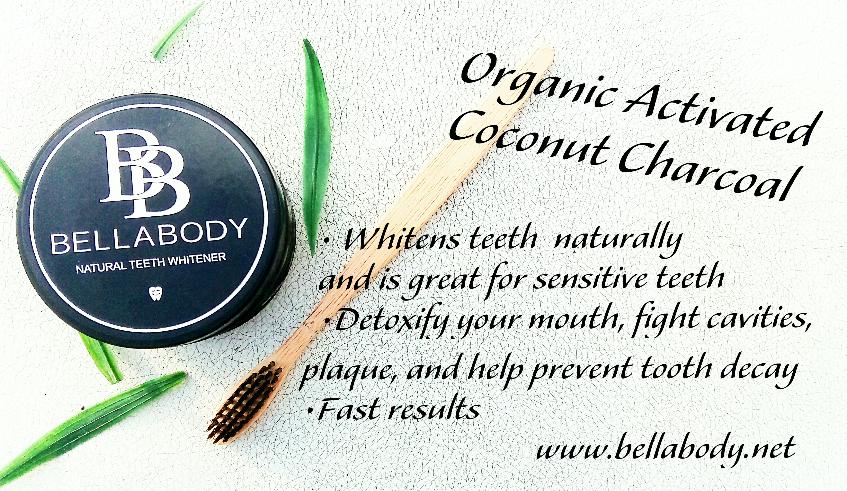 Purchase Natural Teeth Whitener here - http://bellabody.tictail.com/product/warpaint-natural-teeth-whitener
Touch Up Pen
Use the Touch Up pen within 24 hours of your treatment, whilst your teeth are still porous, this will help to lighten your teeth an extra shade or two. Then use the pen before any special occasion, eg Job interview, wedding etc, to highlight your new smile.
The Touch Up Pen is available at Bellabody or from the online store for $59.
Non - Peroxide touch up pens also available $79
Take home whitening kit with mini LED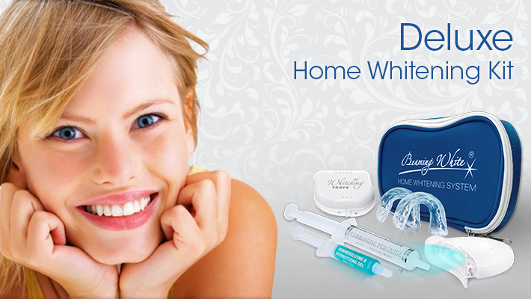 Our Take-Home Whitening Kit gives professional results at home with little to no tooth sensitivity or irritation. Simply use the kit once or twice a day for 30 to 60 minutes. There is enough gel for at least 10 applications
Contents:
10 mL Carbamide Peroxide Teeth Whitening Gel
Set of Thermoforming Teeth Whitening Trays – for a comfortable, custom fit.
Mini-LED Teeth Whitening Accelerator Light – cool, blue LED light source. Batteries included.
Whitening Tray Storage Case – to keep trays clean until next use
3 mL Remineralizing and Desensitizing Gel – to seal and strengthen tooth enamel and alleviate tooth sensitivity
Set of Instructions
Zippered Travel Bag
The home whitening kit is available at Bellabody for $149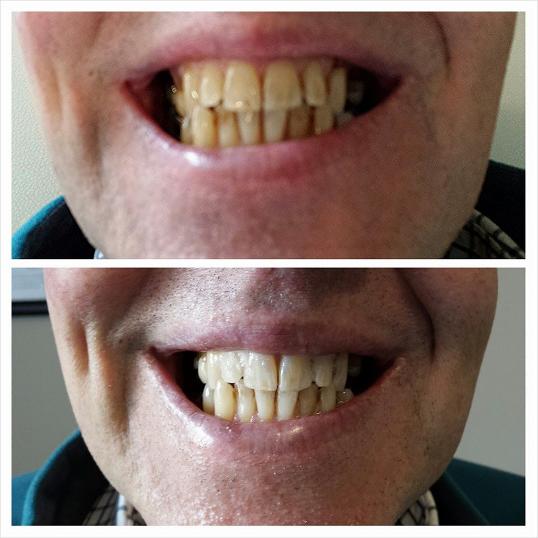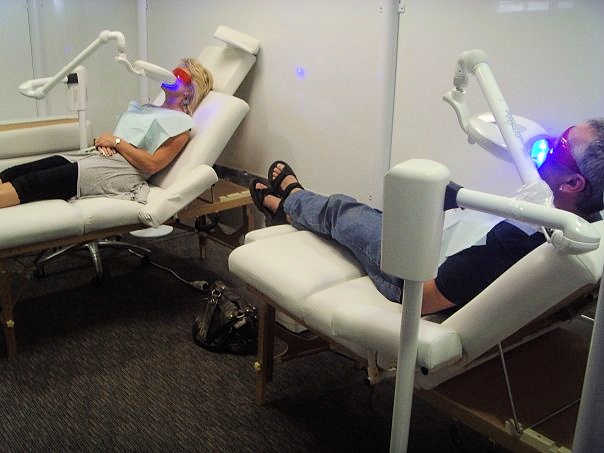 FAQs ABOUT TEETH WHITENING
Q. What causes tooth discoloration?
A. There are many causes of tooth discoloration. Some of the most common include aging and heavily pigmented food and beverages. More serious causes are excessive fluoride or tetracycline (antibiotic) consumption.

Q. How does teeth whitening work?

A. The active ingredient in the teeth whitening gel is hydrogen peroxide or carbamide peroxide. The peroxide enters the tooth and safely removes stains by bleaching the enamel and dentin.

Q. Who should NOT undergo teeth whitening?

A. Any of the following
-Pregnant or lactating women
- People with periodontal disease including gingivitis or gums in poor condition.
- People who wear braces
- People who recently had oral surgery

- People with decaying teeth or exposed roots

- People with open cavities
- People under the age of 14
Q. Who may benefit from tooth whitening?

A. Almost everyone. However, there are some cases where the treatment may not be effective. Tetracycline (antibiotic) discolorations and artificial dental work are usually not greatly responsive to dental bleaching.
Q. Are there any side effects?

A. After trialing several different products at Bellabody we have full confidence in what we use and very rarely have we had anyone have any side effects. The most common side effect from tooth whitening is tooth sensitivity and gum irritation. These symptoms are temporary and would disappear after the whitening treatment. Gum irritation can occur especially when using mouth guards in a treatment that haven't been moulded for your mouth, we do not use this process therefore have full confidence in what we do.

Q. Is teeth whitening safe?

A. Yes. Decades of research have proven bleaching to be both safe and effective.

Q. How long does the whitening last?

A. This depends on the persons habits and the porosity of the teeth. The results will normally last 6 months to 2 years. If you use a touch up pen your results will most definitely last 2 years.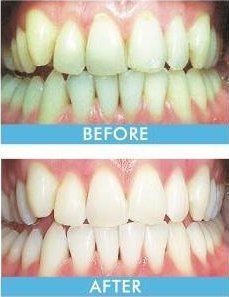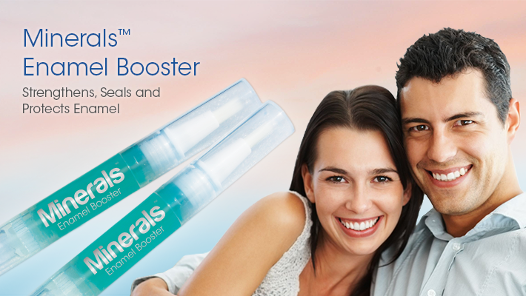 Try our Enamel Boosting Treatment if you want stronger teeth and less sensitivity.
The Minerals Enamel Booster strengthens the enamel by replenishing key minerals that our teeth lose over time. Minerals remineralizing gel is also perfect for people with sensitive teeth, since the remineralization process also desensitizes the teeth, and we have one ingredient, potassium nitrate, which is specifically used for reducing tooth sensitivity. The product comes in a convenient pen with an integrated brush to easily apply it to the teeth anytime, anywhere. The gel consists of fluoride, potassium nitrate, and calcium phosphate. Available for
$49
We didn't mean to make it taste so good, so remember that it's not candy. It's just good for your teeth.
Get it here http://www.bellabody.net/online-store.php#!/~/product/category=5928457&id=25246663